Our team is passionate about helping the co-operative sector build stronger communities.
Fund Manager
CCIF is managed by the Community Forward Fund Assistance Corp (CFFAC), the first non-profit registered fund manager in Canada.
Lending Team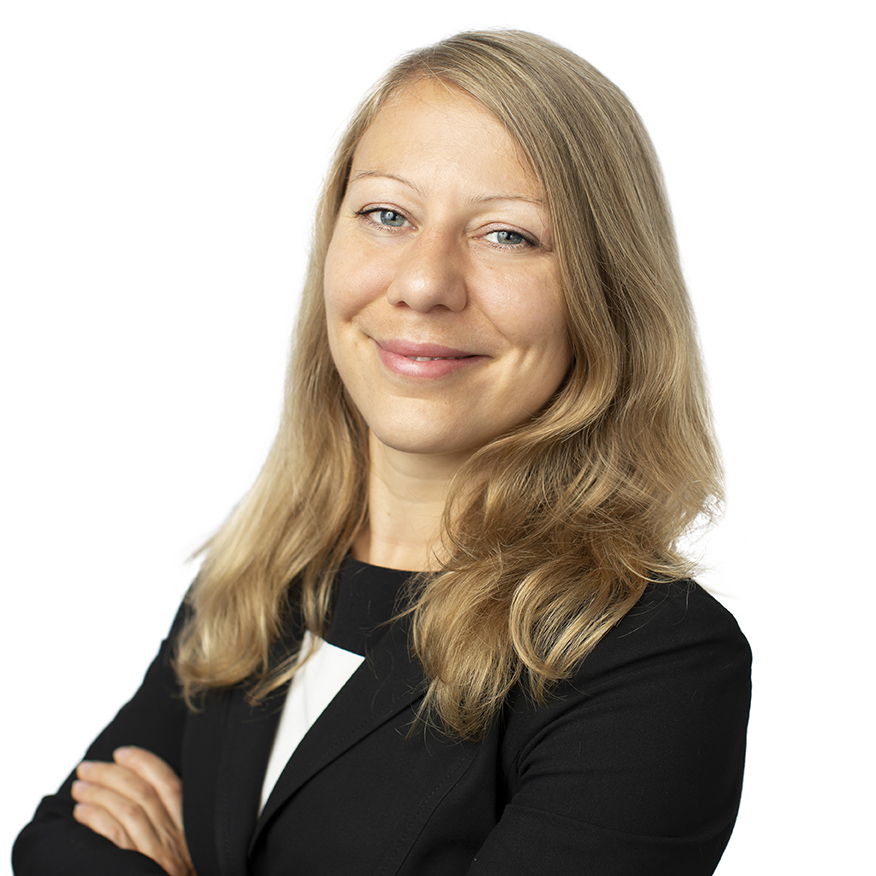 Juila Vlad
Senior Partner, Lending & Investment
Julia leads the investment and portfolio management for the Community Forward Fund and the Canadian Co-operative Investment Fund. She has over ten years of experience in banking, finance and the non-profit sector. Her experience includes investing and portfolio management at the World Bank's private sector arm, IFC, in Panama, Senegal and USA; advising social entrepreneurs at an accelerator in Nicaragua and financial analysis and forecasting at Scotiabank. She holds an MBA from HEC Paris, a Bachelor of Commerce from University of Toronto and is a CFA charter holder.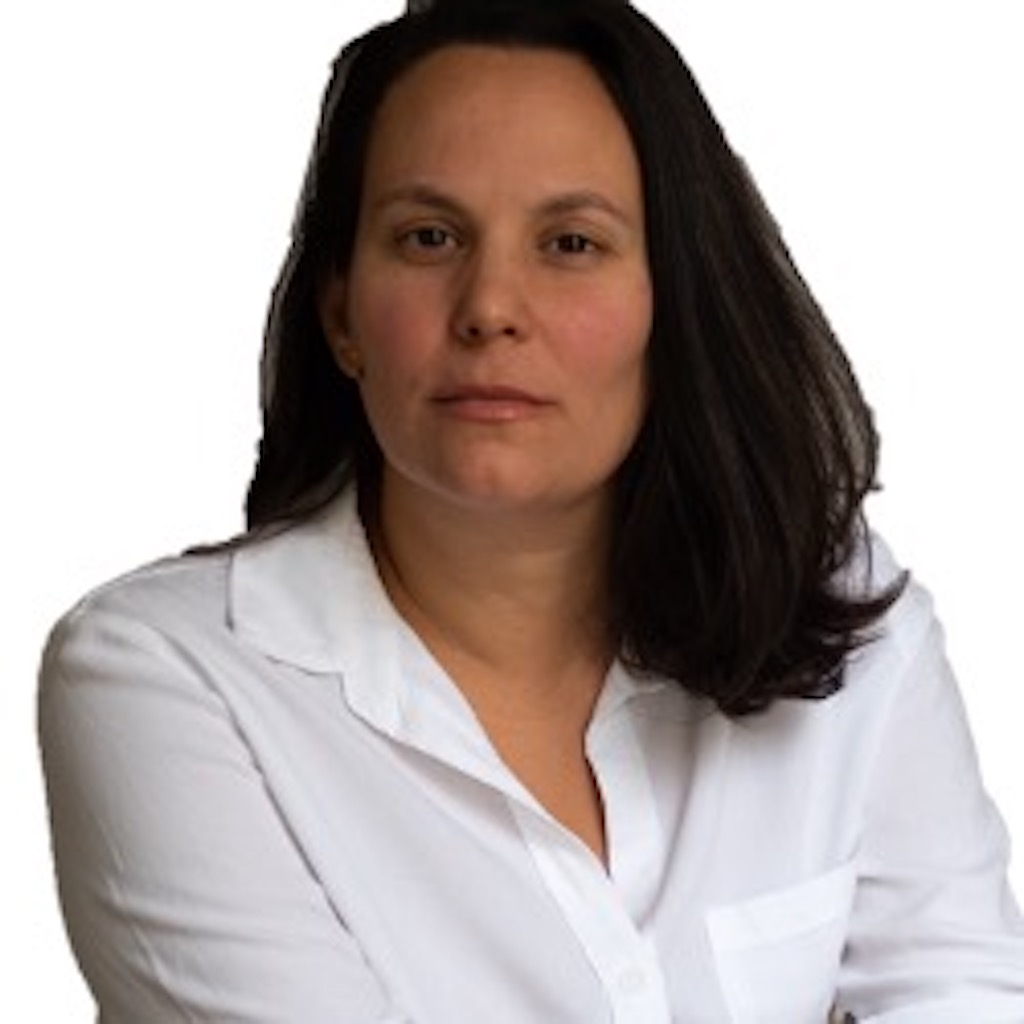 Andrea Mejia
Investment Manager
Andrea is responsible for investment and portfolio management for the Community Forward Fund and the Canadian Co-operative Investment Fund. She has more than ten years of experience working in different financial institutions such as Scotiabank, CIBC and EDC. Andrea has held various roles in underwriting, credit risk management, internal controls and audit. Most recently, Andrea did consulting for a nonprofit that focused on at-risk youth in the GTA and also for a cooperative organization that promoted women economic empowerment in Colombia. She holds an MBA from Queen's University and a Bachelor of Commerce from Concordia University in Montreal.
Finance, Operations and Management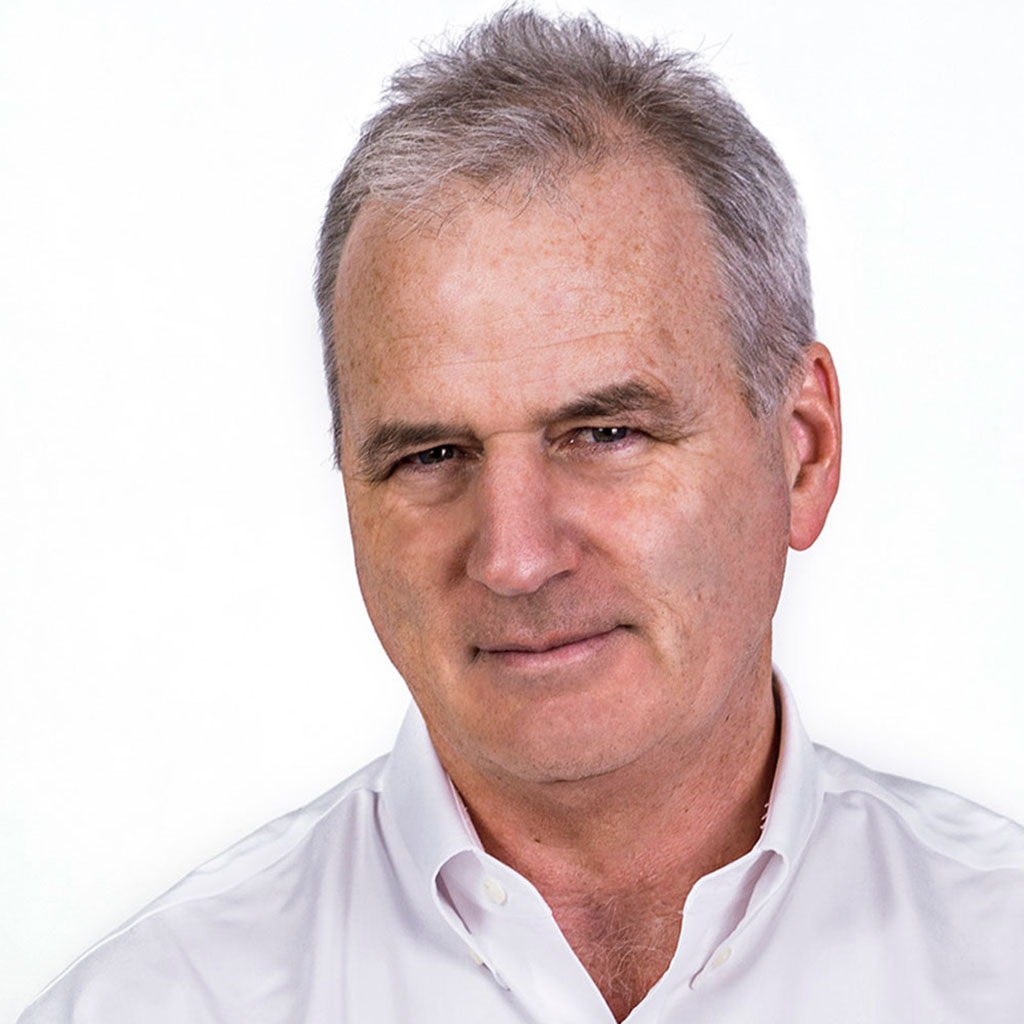 Andy Broderick
Managing Partner
Andy is a member of New Market Funds management committee and is responsible for New Commons Development. He has more than 25 years of experience in non-profit real estate development including over 13 years launching and managing funds at Vancity and Housing Vermont. He holds an MA from University of Virginia and a BA from James Madison University.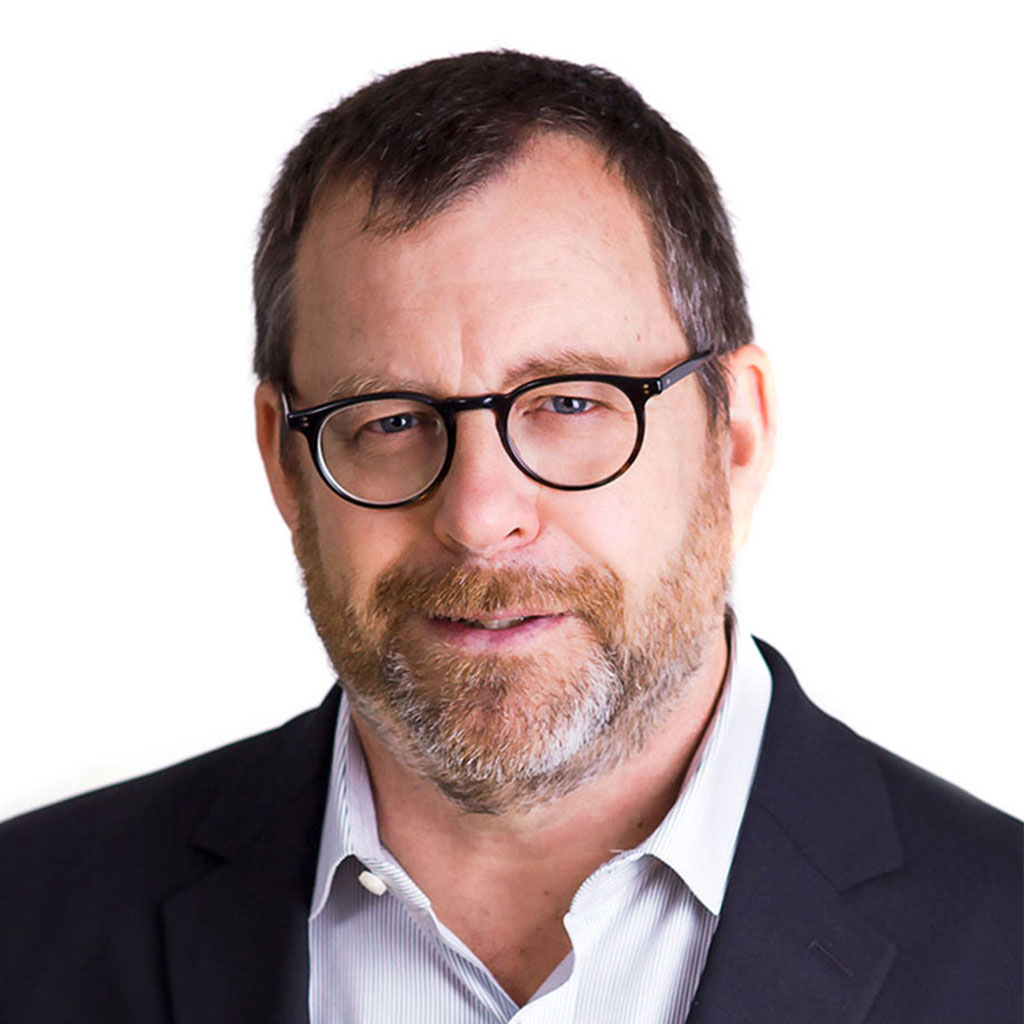 Derek Ballantyne
Managing Partner
Derek is a member of New Market Funds management committee and is responsible for the Community Forward Fund Assistance Corp. He has more than 20 years of experience leading community housing and development corporations as CEO of Toronto Community Housing and COO of Build Toronto. He has deployed over $500M in real estate in Canada. He holds a BA from Carleton University.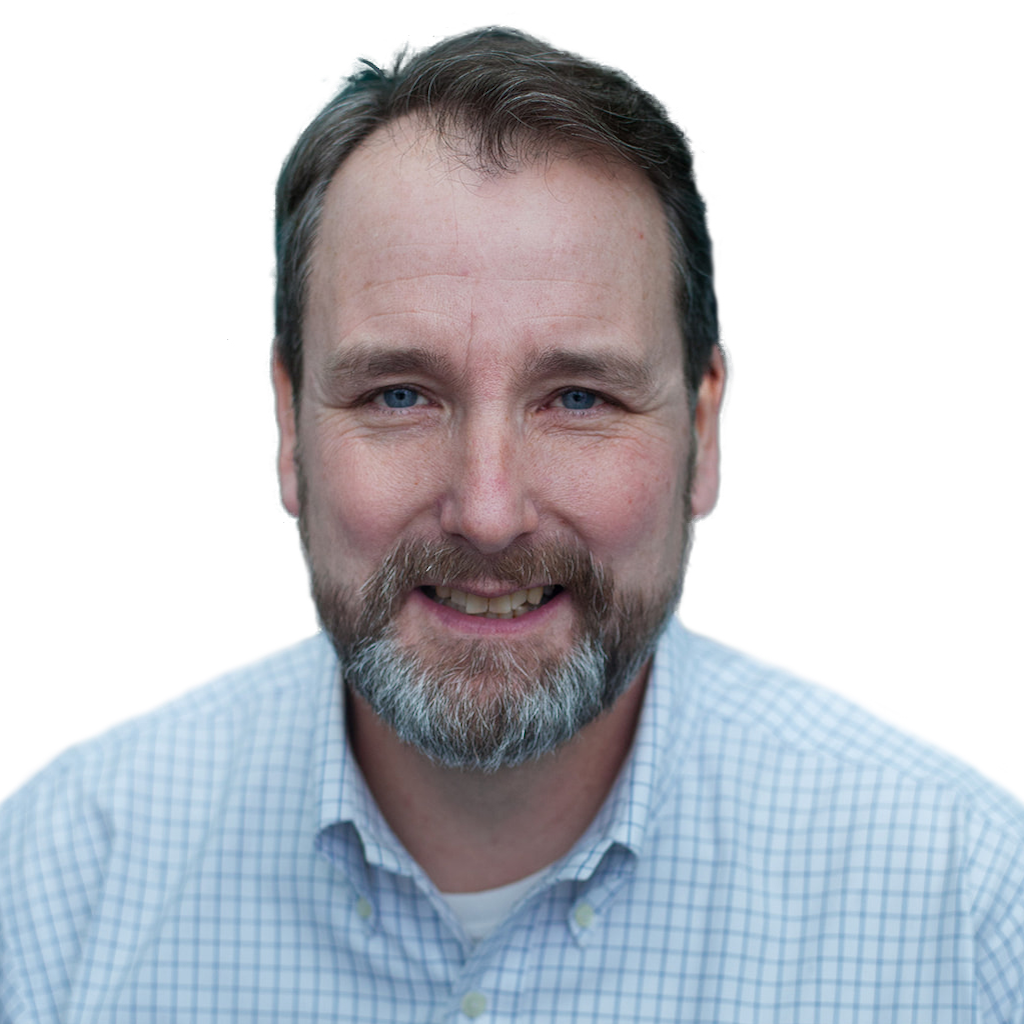 Garth Davis
Managing Partner
Garth is a member of New Market Funds management committee and is responsible for the New Market Funds platform. He has more than 25 years of experience in capital deployment including Vancity, Turtle Creek and Scotia. He holds Masters degrees from Johns Hopkins University and London School of Economics and a BA from Simon Fraser University.
Fund Manager Affiliates
and Managed Funds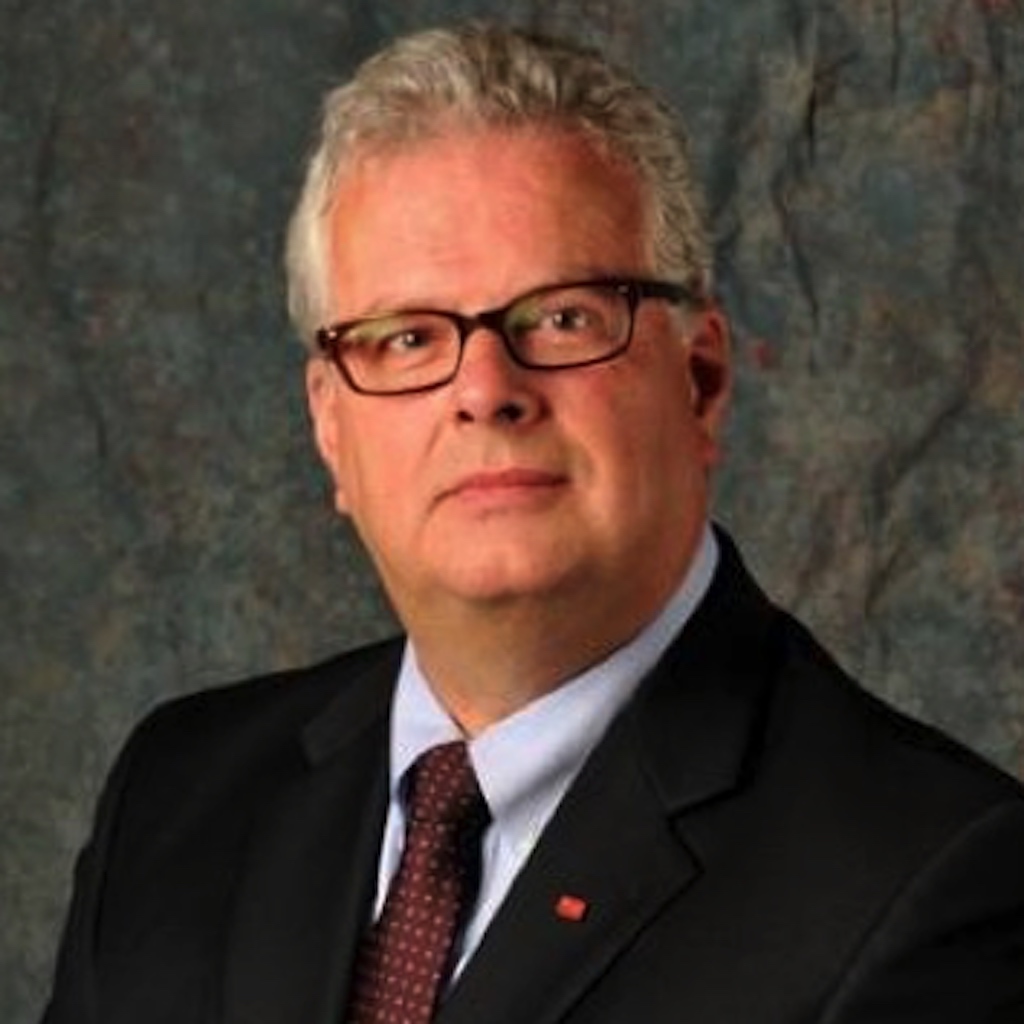 Andy Morrison
President
Andy Morrison retired in 2016 as the CEO of Arctic Co‑operatives Limited, a position he held since 1995. Andy was responsible to the elected Board of this aboriginal-owned and democratically controlled Co-operative federation. He provided leadership, direction and support in the business affairs and governance of Arctic Co‑ops, including operational and technical support services to the locally-owned and controlled Co-ops in the Canadian Arctic. Between 1986 and 1995, Andy was the General Manager of Arctic Co-operative Development Fund, the financial arm (Loan Fund) of the Co-op System in the Arctic. Andy also held financial management positions with Arctic Co-operatives Limited, including that of Controller. Under his leadership, Arctic Co-ops, Arctic Co-op Development Fund and the Co‑op System in the Arctic experienced very positive growth and development.
Prior to joining Arctic Co-ops, Andy held retail and financial management positions with Co-operatives in Atlantic Canada. He is a graduate of Saint Mary's University in Halifax, Nova Scotia.
Andy serves on the Board of Directors of a number of organizations including:
as President of the Board of Directors of the Canadian Co-operative Investment Fund (CCIF), the new national Co-op Development Fund in Canada.
The Board of Directors and the Executive Committee of NorWest Co-op, a Community Health Centre in Winnipeg.
Andy has a broad range of Co-operative and corporate experience on the Boards of Directors of numerous Co-operative and private sector organizations in the fields of housing, insurance, communications, transportation, finance and advocacy. Andy and his wife Paula reside in Winnipeg, Manitoba.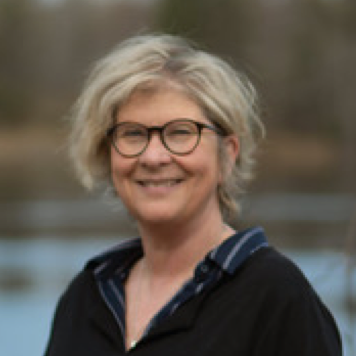 Beth Mairs
Director
Beth Mairs is the founding Executive Director of Sudbury Indie Cinema Co-op based in Northeastern Ontario. The Cinema brings the world's best films to the mid-sized northern city on the heels of theatrical releases in Toronto and New York. The cinema also prioritizes bringing lesser heard voices to the big screen and supporting local emerging filmmakers. Programming priorities include: women directed films, LGBTQ-cinema, French language films, Indigenous films, documentary, foreign film. and Canadian.
Mairs has been at the centre of the development of Sudbury Indie Cinema as a co-op, being one of 2 co-chairs back in 2013. Beth was at that time, writing, producing, and directing her own film projects. She also worked in distribution with Canadian filmmakers to coordinate National theatrical releases through working with independent cinemas across Canada.
Previous to this, Beth was the CEO of Wild Women Expeditions, Canada's largest outdoor adventure company for women, a company she had founded back in 1991 which was headquartered in Sudbury.  Before launching a canoe tripping business, Beth worked in Toronto as a social work in the areas of women's health and community organizing. She is author of Helping Seniors Mobilize: a handbook on community organizing (1991) which became a popular textbook in health promotion, gerontology and community development courses across Canada.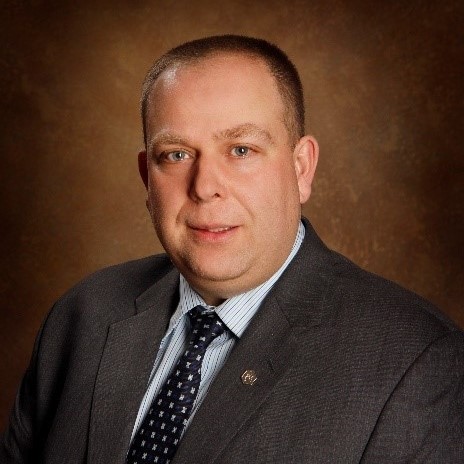 Gabriel Godin
Director
Mr. Gabriel Godin has been Vice-President, Business Banking at Caisse Desjardins Ontario since January 2020. He is responsible for business development for the SME segment across Ontario.
Mr. Godin is proud to represent the Desjardins Group where he has worked since 1995. He has worked in several positions within the caisse network, both in the private sector and in the business sector. Manager since 2003, he took over in 2010 as General Manager of the Caisse populaire Coniston in the Sudbury, Ontario region. Passionate about entrepreneurs and businesses, he joined the Desjardins Business centres in 2013 to lead and mobilize the sales team by establishing lasting partnerships with members and clients.
Involved in his community, he participated in the development of the business plan, design and construction of the Coniston Residential Center, a 20 unit non-profit housing project for retirees. For more than fifteen years, this project has housed a medical clinic available to all residents of the surrounding communities. Mr. Godin, with the support of the City of Greater Sudbury, ensured the recruitment and retention of physicians for the city. Since its founding in 2004, he has remained involved in this project as a property manager and sits on the board of directors of a second retirement home, La Ruche de Coniston.
As an academic background, he has a bachelor's degree in commerce with a specialization in co-operative administration and a second in finance from Laurentian University. In addition, he completed the business credit program at the University of Quebec. Very proud of his university career, he sat on the Laurentian University Alumni Association for a few years.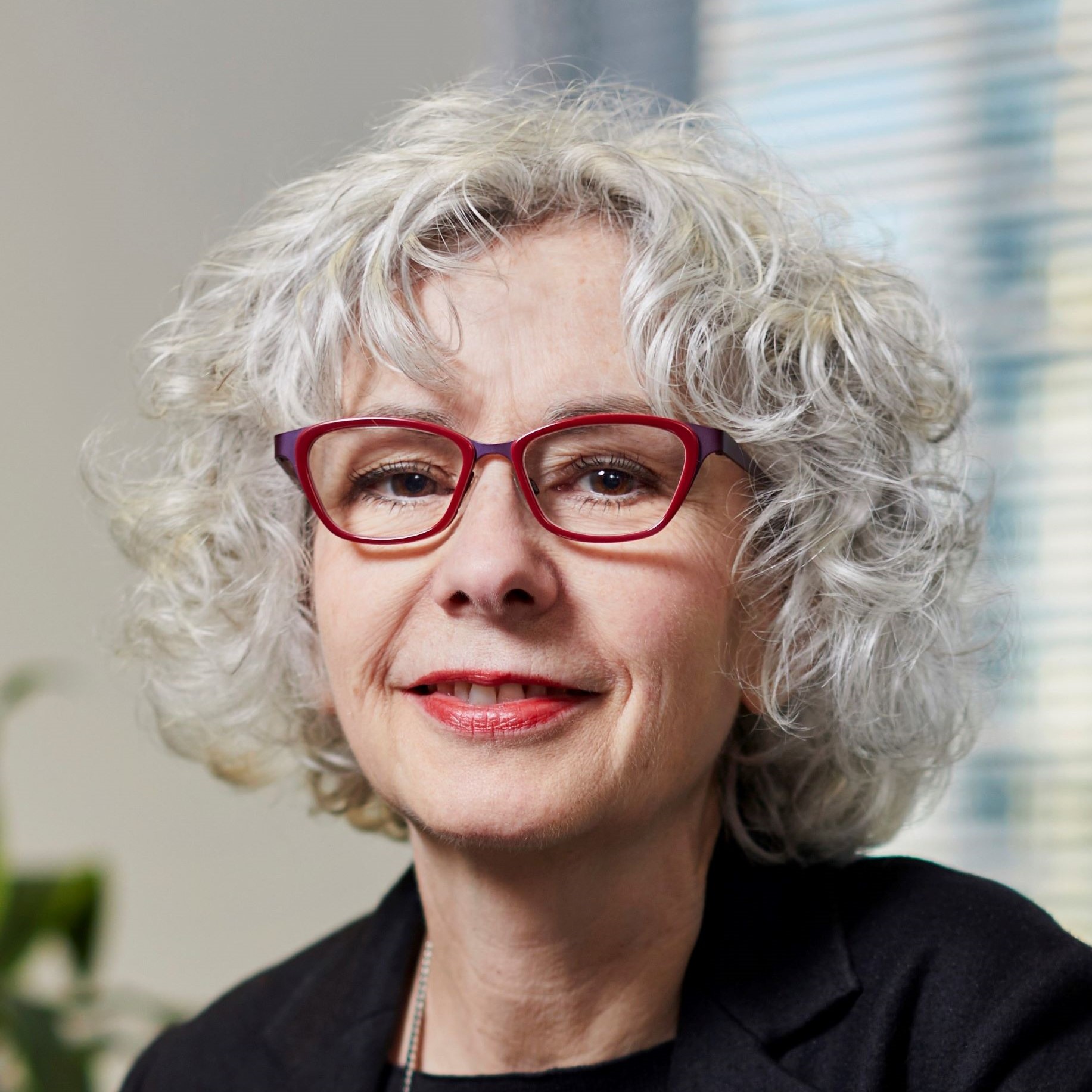 Alexandra Wilson
Director
Alexandra Wilson discovered a passion for co-operatives in 1974, when she led her neighbours in a successful fight to create the Bain Apartments Co-operative, putting a stop to the landlord's plans to evict 260 low-income households. This involvement as a teenager in saving her own home led to a career spanning 47 years in the development, management, and provision of association services to housing co-operatives at the local and national level. Alexandra spent 22 years on the board of Co-operative Housing International and in 2017 was elected to the global board of the International Cooperative Alliance. She is a member of the board of the Funeral Co-operative of Ottawa; a member of the board, vice chair, chair of the Risk and Compensation Committee and past chair of the audit and sustainability committees of The Co-operators Group, a multi-line co-operative insurer; a past member of the board and audit committee chair of Vancity Community Investment Bank; and past chair of the Credit Committee of Alterna Savings and Credit Union. From 2012 to 2021, she served on the Advisory Board for Sustainable Business of Chartered Professional Accountants Canada. In 2021, Alexandra retired from her position as CEO of the Agency for Co-operative Housing, an organization she founded in 2005.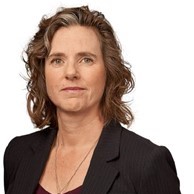 Kristen Wittman
Director
Kristen is partner in the firm and has practiced law at Taylor McCaffrey LLP since her call to the Bar in 1996 in Winnipeg, Manitoba. Her primary area of practice is corporate & commercial law, where she has had the opportunity to represent corporations, cooperatives and partnerships in their business endeavors, from structuring start-ups to crafting by-laws, assistance with general commercial contract matters, obtaining financing from traditional financial institutions, drafting shareholder and member agreements, and assisting with fundraising. She has represented clients in pursuit of matters with both the Manitoba Securities Commission and the Cooperatives Regulator and has provided general assistance to the Manitoba Cooperatives Association in lobbying for changes to applicable legislation.
She has assisted new generation cooperatives in assembling business plans and prepared them for equity drives. She also represents more traditional cooperatives and multi-stakeholder co-ops, and has assisted in drafting by-laws and articles of incorporation for every type of co-op, both provincially and federally. Kristen provides general legal advice to cooperatives in a variety of industries, including agriculture, housing, insurance, retail, and oil and gas, to name a few. Kristen has assisted cooperatives and credit unions in addressing multi-jurisdictional issues.
Kristen currently sits on the Board of Directors of Red River Co-op, a retail fuel and food co-op serving over 300,000 members located in Winnipeg and the surrounding region.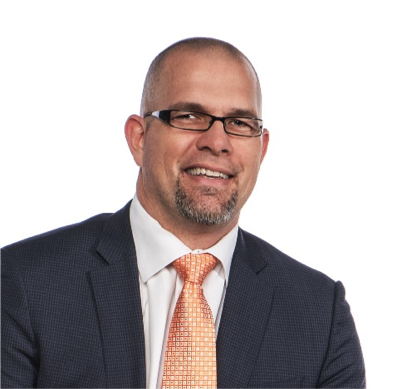 Rob Wesseling
Director
Since joining The Co-operators in 1997, Rob has held increasingly senior leadership roles within the group of companies, culminating with his appointment as President and Chief Executive Officer of The Co-operators Group Limited on December 1, 2016. From 2007 until 2016, he was Chief Operating Officer of The Sovereign General and, in November 2011, assumed the additional role of Executive Vice President, National Property and Casualty (P&C) for all P&C operations across The Co-operators group of companies.
Rob has been instrumental in leading flood resiliency efforts in Canada and engaging all levels of government, the academic community and various industries, to develop a complete solution for Canadians. In this capacity, Rob is a founding director and member of Partners for Action Advisory Board and a board member of the Institute for Catastrophic Loss Reduction.
Rob is also a board member of the International Cooperative and Mutual Insurance Federation, where he sits on the Executive Committee, and is a member of the Insurance Development Forum Steering Committee. He is also a member of the Business Council of Canada and a board member of the Canadian Co-operative Investment Fund. Rob holds a B.A. with distinction in Theoretical Mathematics and MSc. of Applied Statistics from the University of Guelph where he graduated in 1996. He obtained a Chartered Insurance Professional designation in 1999.
Rob lives with his family in Guelph, Ontario and is an active volunteer in the local community, coaching youth sport and mentoring young athletes.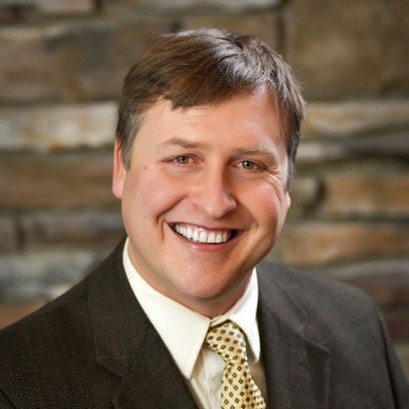 Kurt Peacock
Director
A long-time participant in the credit union sector, Kurt Peacock first joined a credit union board in 2008, a few years after Bayview credit union in his hometown of Saint John financed a commercial mortgage that allowed Kurt to purchase a heritage building in the city centre.
In the years since, Kurt has been an active participant in regional credit union matters, and has served as a New Brunswick representative on the Board of Directors of Atlantic Central, the regional body serving Atlantic Credit Unions, since the regional central was first formed in 2011. Kurt has also served as a delegate to the Co-operators.
When not involved with the credit union movement, Kurt serves as a historic site lead for Parks Canada in southern New Brunswick, and works below the old Martello Tower on the west side of Saint John, NB. He was previously employed as a civic columnist for the New Brunswick Telegraph-Journal and remains active in his community. He currently serves as a board member of the Saint John Transit Commission and has previously served on the Board of Uptown Saint John (a business improvement association) and the Board of ONE Change (a neighbourhood organization in the north end of Saint John).
A keen reader, Kurt studied Canadian history at UNB, and undertook grad studies at Carleton and the University of Toronto. He lives with his wife and two children on the west side of Saint John.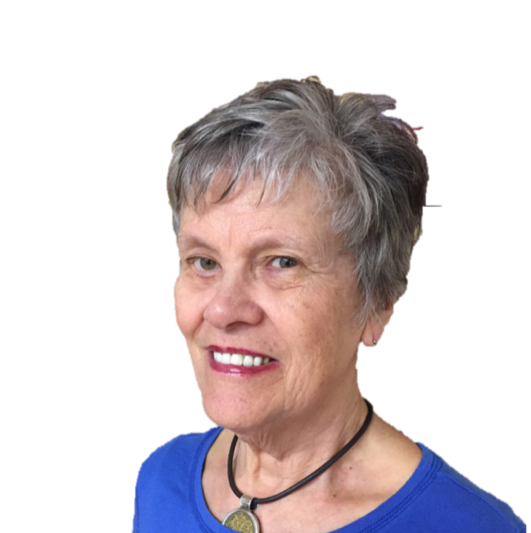 Willy Robinson
Director
Willy Robinson is the retired CEO of iNova Credit Union in Halifax, NS. While she held that position the Credit Union was awarded two prestigious awards: the "Coady" which is granted annually to a credit union in Atlantic Canada that exemplifies the Co-operative Principle: Concern for Community, and the Ethics Award chosen by Better Business Bureau of the Maritimes to a business that exemplifies Ethical behaviour in every aspect of its business model. During her tenure she acted as general contractor for the Credit Union's new premises which were Certified as LEED Silver.
Willy has served on the Boards of Canadian Co-operative Association, Canadian Development Foundation, Atlantic Central, League Savings and Mortgage, and a number of community boards.  She is currently Chair of the Economical Heritage Foundation.  She served as a delegate to The Co-operators (insurance) and currently serves on the Fund Investment Committee for the Canadian Worker Co-operative Federation.  She is an active participant as a mentor and promoter of Canada DE, a program to encourage credit unions to live the international co-operative movement's Principles and Values.  She is a strong believer that in the need to stay truly co-operative, one must embrace the Co-operative Principles and Values.
Willy has an MBA as well as a Master's degree in the study of Credit Unions and Co-operatives from St. Mary's University, Halifax.  She holds a CPA designation and is currently learning French.  She lives in Halifax, NS.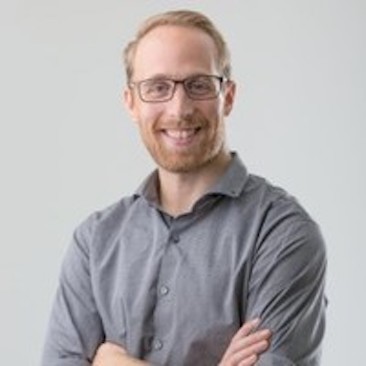 Matthew McGrath
IAC Member
Matthew McGrath is the Impact Investment Manager at Vancouver City Savings Credit Union ("Vancity"), Canada's largest community credit union. Matthew conducts research, due diligence, and analysis on investments to enable the successful implementation of the Impact Investment Portfolio and Impact Investing Strategy. Matthew joined Vancity in November 2015, as the Senior Consultant Financial Projects, and transitioned to his current role in July 2018.
Prior to Vancity, Matthew held the position of senior associate, at PwC Cayman Islands, providing audit and assurance services to hedge funds reporting under US GAAP and IFRS. Matthew began his career with PwC Calgary in the audit and assurance group, and has over 6 years experience providing audit and assurance services to private and publicly listed companies.
Matthew holds a Bachelor of Management degree from the University of Lethbridge as well as the CPA, CA designation.
In Matthew's personal time, he likes to travel with his wife and son.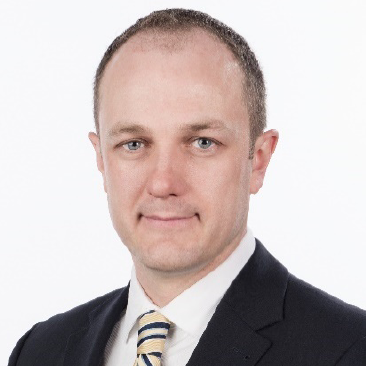 Dave Forestell
IAC Member
Since joining The Co-operators in 2009, Dave has held increasingly senior leadership roles within the finance area for the group of companies. Currently Dave is the VP, Financial Accounting Services where he is responsible for setting the strategic direction and ensuring operational success of The Co-operators shared service financial functions. Over his tenure with The Co-operators he has had a focus on financial reporting, operational accounting and financial systems. He has made significant strides in reducing operational expenses and increasing team engagement. Prior to this he worked in the auditing of manufacturing and not-for-profit sectors for PricewaterhouseCoopers.
Dave holds an Honours Bachelor of Commerce degree with distinction from McMaster University as well as a CPA, CA designation from the Institute of Chartered Professional Accountants.
Dave lives with his family in Guelph and is active in the community through involvement as the president of a local nursery school cooperative, a member of the Guelph General Hospital Board of Directors and is a Guelph Minor Soccer coach.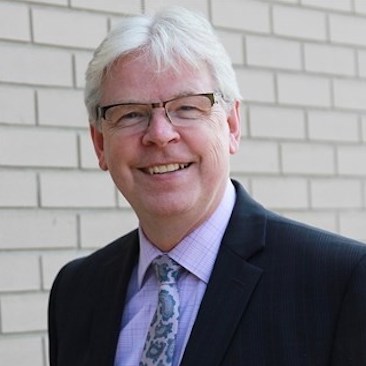 Brent Zorgdrager
IAC Member
Brent Zorgdrager is Chief Executive Officer of Kindred Credit Union (formerly Mennonite Savings and Credit Union) which is the 10th largest credit union in Ontario. Brent led with the board, the activities associated with gaining the member support for the credit union to change its name in February 2016. Since then he has been leading the organization in rebranding itself in order to accelerate the growth it has been experiencing in all of its core business metrics. The results since the name change have been very encouraging and are helping the organization attain its longer-term objectives at the outset of pursuing the name change.
Brent's previous experience while at this credit union includes Chief Financial Officer, and serving on the Board of Directors and the Council of Members at this organization. As well, for seven years he served as a Director of Qtrade Canada Inc.
Brent is approaching 12 years of service with Kindred. Prior to that he worked for 17 years with Manulife Financial in its Canadian division. He is a chartered accountant and obtained his accreditation while working at Coopers & Lybrand (now PwC) where he worked in both Kitchener, Ontario and London, England.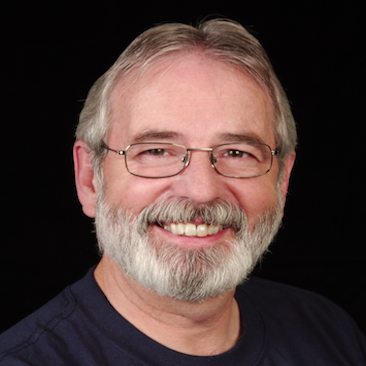 Greg O'Neill
IAC Member
Greg O'Neill has 30 years' experience in the Canadian Co-operative sector. He served as a Director and Advisor to the Canadian Worker Co-operative Federation for many years. He managed a small loan fund for worker co-operative development in Newfoundland. He has also successfully served as a developer for numerous worker co-operative enterprises and as a contributor to the BC Institute for Co-operative Studies publication "Effective Practices in Co-op Development" for writing the chapter, "Capitalization of Co-operative Development in Canada".
Greg has also had extensive experience with the multi-purpose co-operative members of Artic Co-operatives Limited. He spent 8 years as the General Manager of the Arctic Co-operative Development Fund. He also did planning for the creation of a development fund for the Fédération des Coopératives du Nouveau Québec (FCNQ).
Most recently, Greg has been working in the Canadian housing co-operative movement with the Agency for Co-operative Housing. He served as the Director of Lending and Default prevention Services. He was responsible for developing secondary financing plans for Housing Co-operatives in difficulty. He was also instrumental in developing a program for market-based housing co-operative refinancing with the Canadian Mortgage and Housing Corporation and the Co-operative Housing Federation of Canada.
The breadth of experience in a variety of Co-operative enterprises primarily in a senior role related to their financing makes Greg uniquely qualified to provide service to the Canadian Co-operative Investment Fund as a member of the Investment Advisory Committee.