Our team is passionate about helping the co-operative sector build stronger communities.
Fund Manager
CCIF is managed by the Community Forward Fund Assistance Corp (CFFAC), the first non-profit registered fund manager in Canada.
Lending Team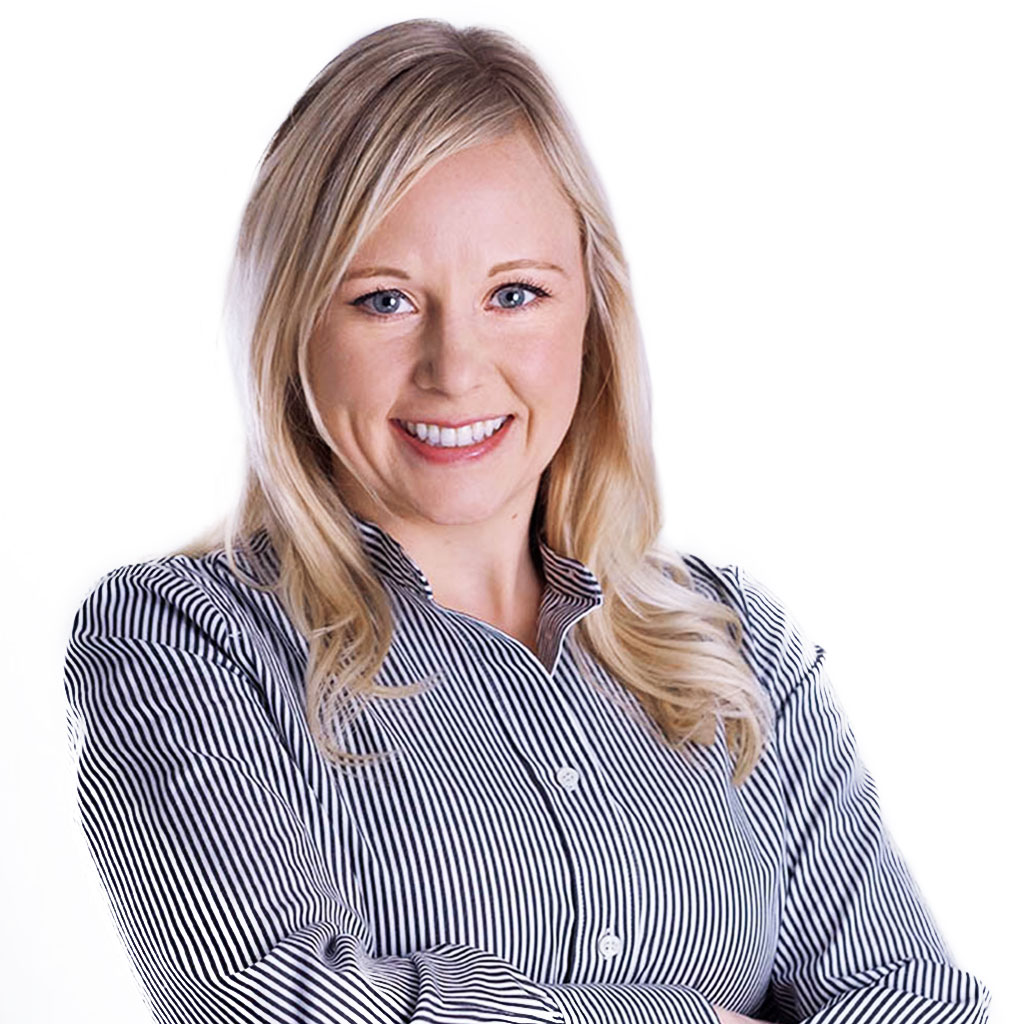 Christina Baker
Director of Community Lending
Christina leads business development and community lending at Community Forward Fund and the Canadian Co-operative Investment Fund. She has more than 10 years of experience promoting positive community and economic growth while providing lending and financial services to businesses and community-based organizations. She holds an MBA in Finance from George Fox University and a BS in Communications from Portland State University.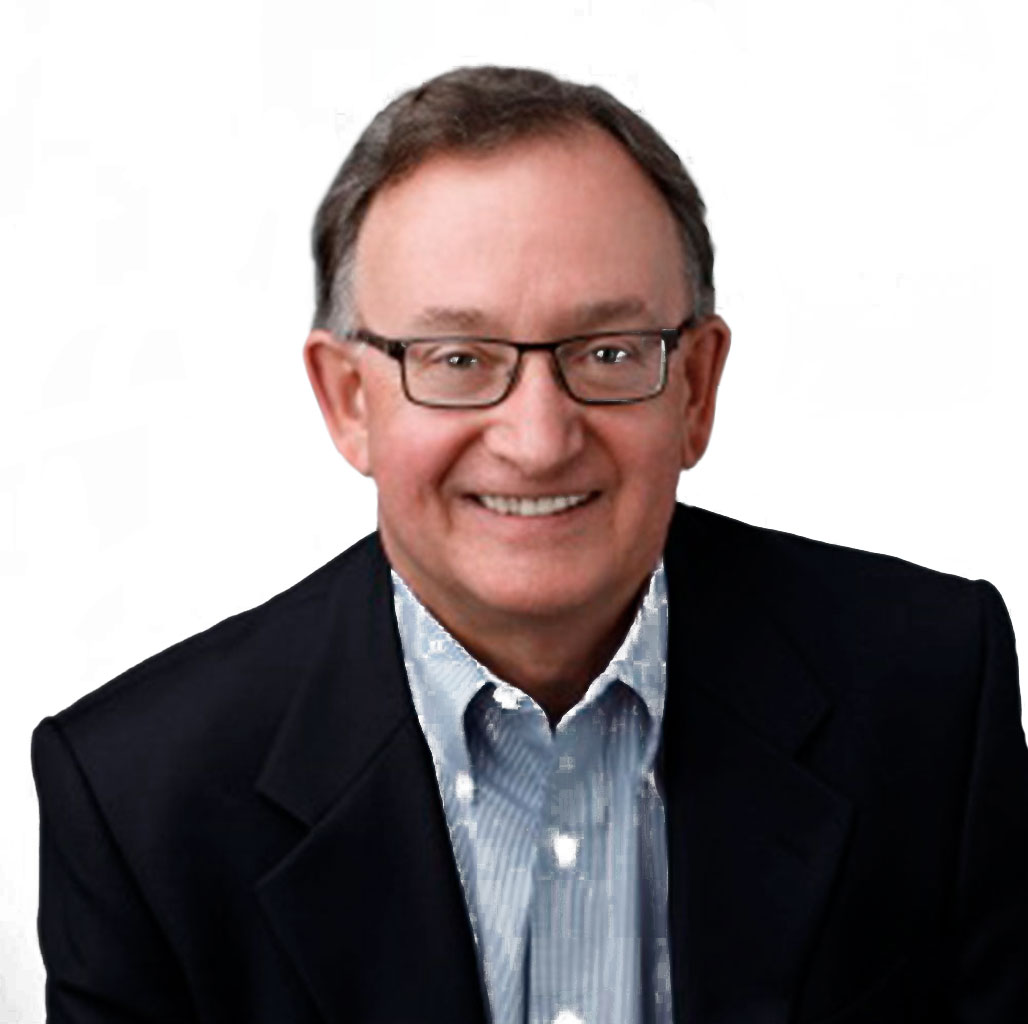 Rick Bright
VP Lending
Rick oversees the lending services and underwriting at Community Forward Fund and the Canadian Co-operative Investment Fund. He has more than 40 years of experience in retail, corporate and investment banking, human resource development, credit union general management and discount and full-service brokerages across North America with RBC, as CEO of the Defence Community Credit Union and with the Ombudsman for Banking Services and Investments. He is a Professional Financial Planner and holds a BCom from the University of Calgary
Operations and Management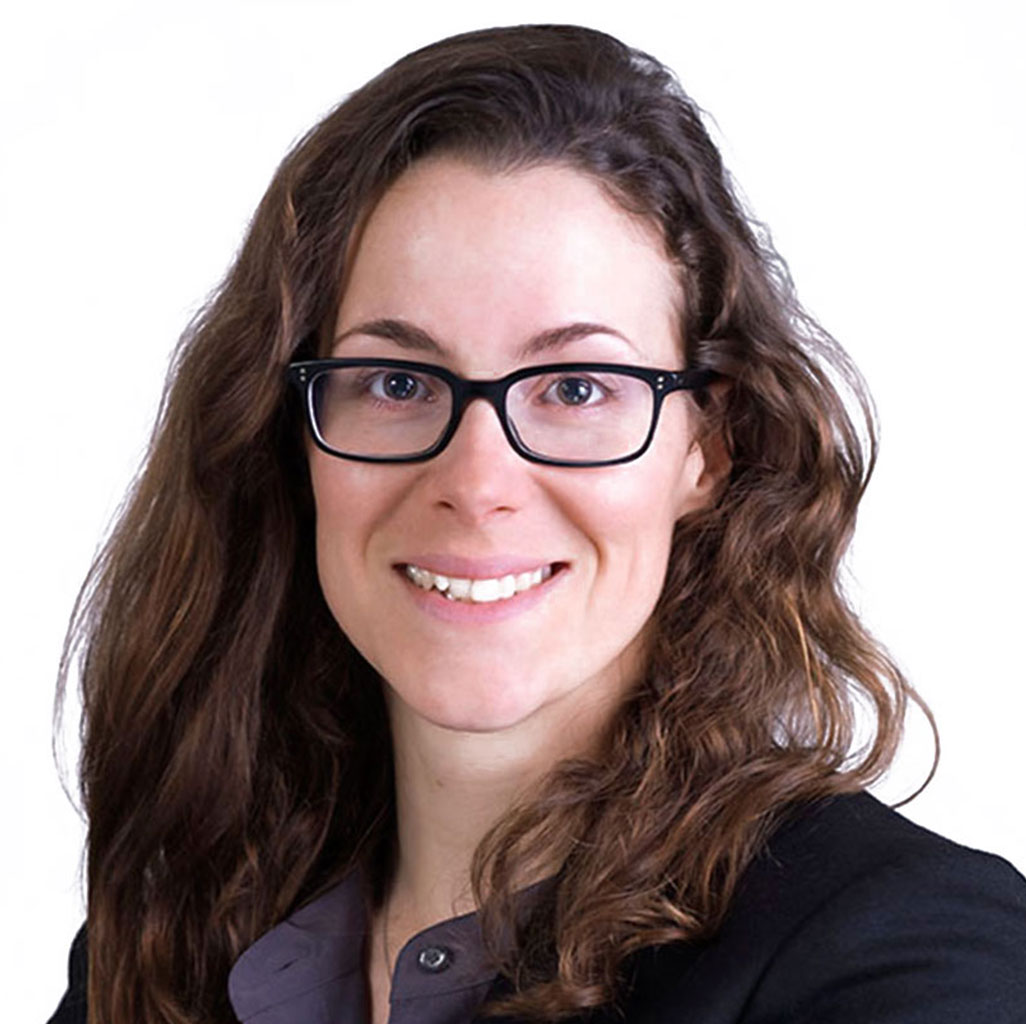 Carla Pellegrini
Operations Manager
Carla leads the strategic and day-to-day operations across the New Market Funds platform. She has more than 5 years of experience in non-profit and for-profit community development abroad and in North America with Sonder Inc. in Vancouver, One Acre Fund in Kenya and the US Peace Corps in Nicaragua. She holds an MPA from Columbia University and a BA from Boston College.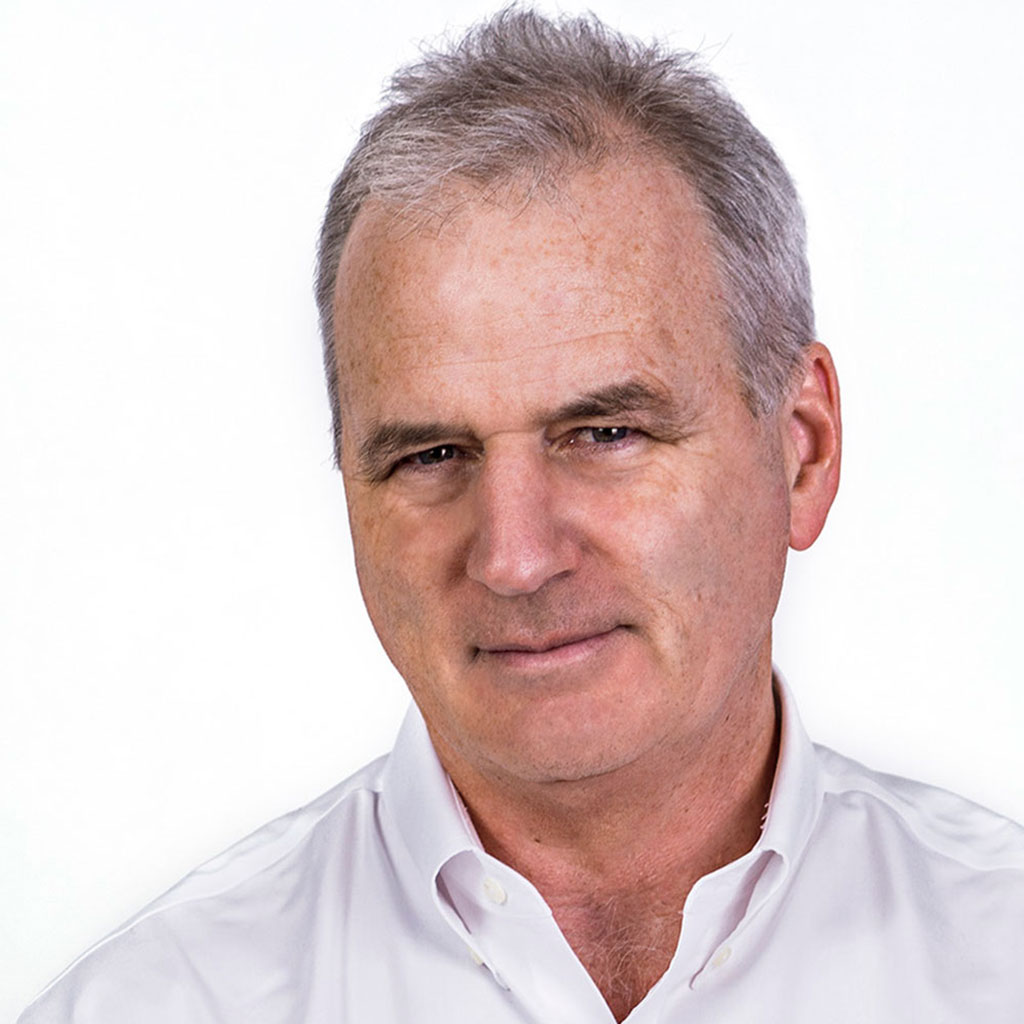 Andy Broderick
Managing Partner
Andy is a member of New Market Funds management committee and is responsible for New Commons Development. He has more than 20 years of experience in non-profit real estate development including over 13 years launching and managing funds at Vancity and Housing Vermont. He holds an MA from University of Virginia and a BA from James Madison University.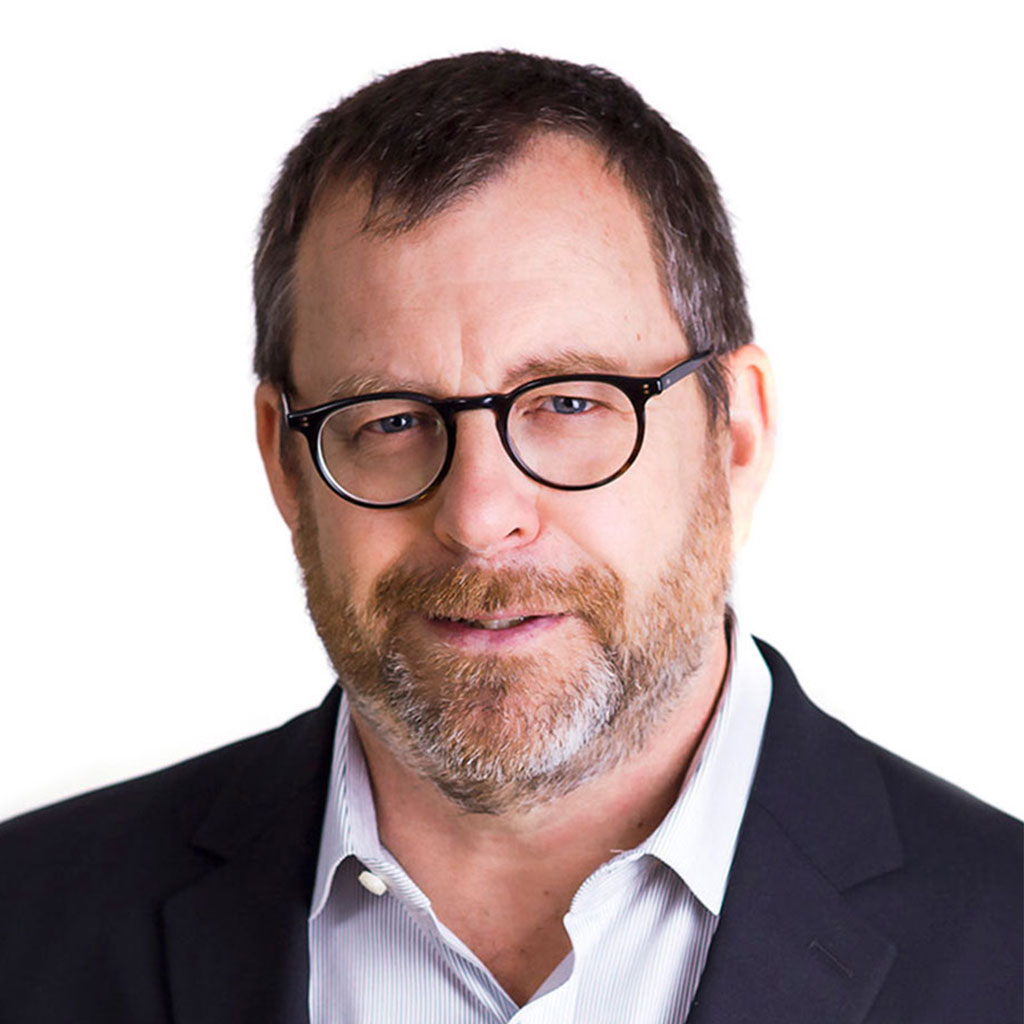 Derek Ballantyne
Managing Partner
Derek is a member of New Market Funds management committee and is responsible for the Community Forward Fund Assistance Corp. He has more than 15 years of experience leading community housing and development corporations as CEO of Toronto Community Housing and COO of Build Toronto. He has deployed over $500M in real estate in Canada. He holds a BA from Carleton University.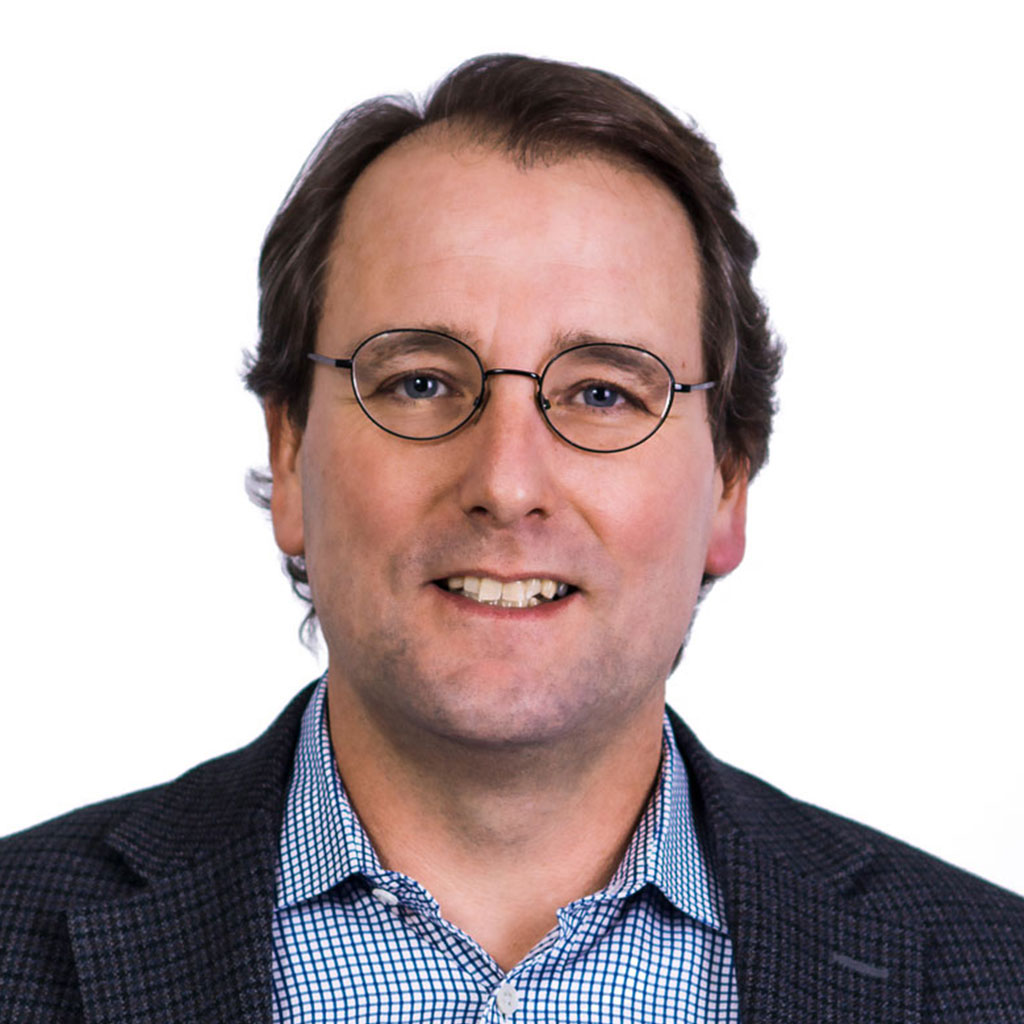 Garth Davis
Managing Partner
Garth is a member of New Market Funds management committee and is responsible for the New Market Funds platform. He has more than 20 years of experience in capital deployment including Vancity, Turtle Creek and Scotia. He holds Masters degrees from Johns Hopkins University and London School of Economics and a BA from Simon Fraser University.
Fund Manager Affiliates
and Managed Funds
General Partner
Management
Paul Cabaj

Madeleine Brillant
General Partner
Management
Paul Cabaj

Madeleine Brillant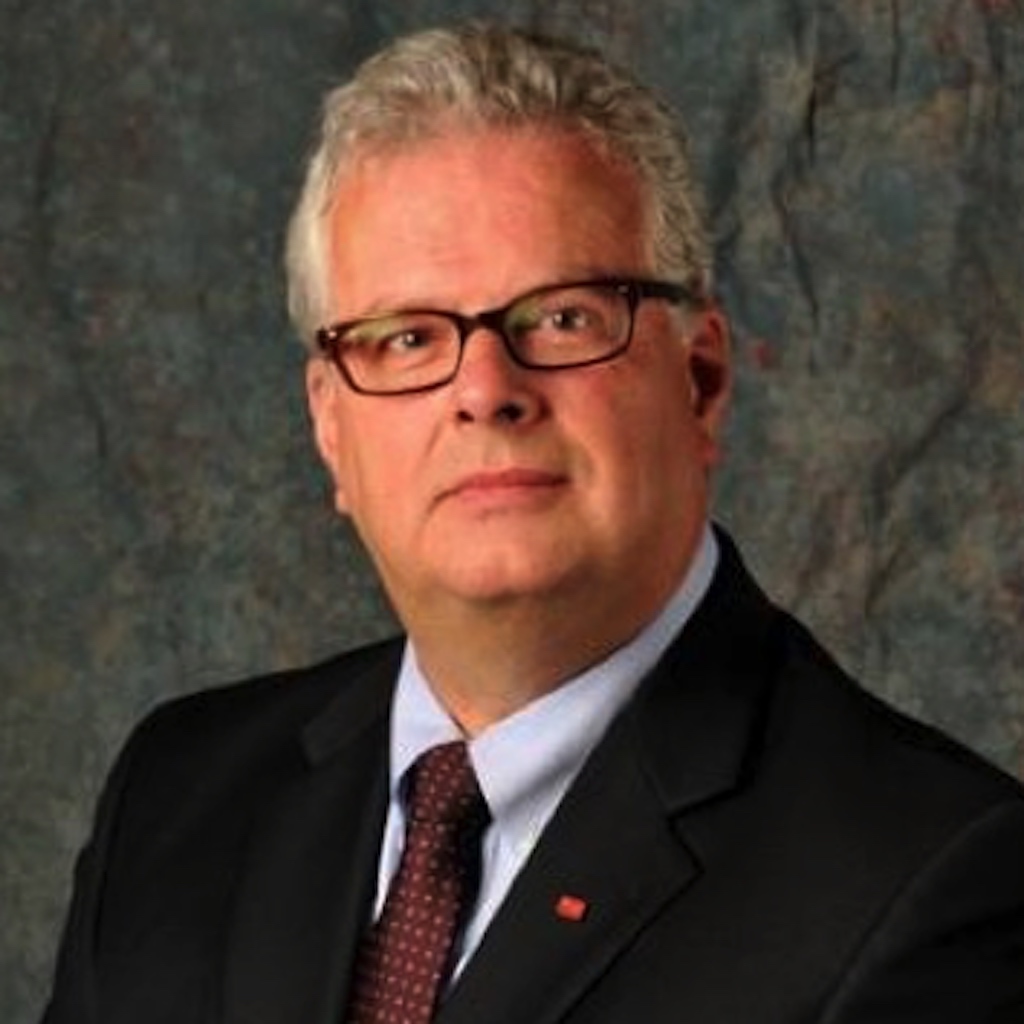 Andy Morrison
President
Andy Morrison retired in 2016 as the CEO of Arctic Co‑operatives Limited, a position he held since 1995. Andy was responsible to the elected Board of this aboriginal-owned and democratically controlled Co-operative federation. He provided leadership, direction and support in the business affairs and governance of Arctic Co‑ops, including operational and technical support services to the locally-owned and controlled Co-ops in the Canadian Arctic. Between 1986 and 1995, Andy was the General Manager of Arctic Co-operative Development Fund, the financial arm (Loan Fund) of the Co-op System in the Arctic. Andy also held financial management positions with Arctic Co-operatives Limited, including that of Controller. Under his leadership, Arctic Co-ops, Arctic Co-op Development Fund and the Co‑op System in the Arctic experienced very positive growth and development.
Prior to joining Arctic Co-ops, Andy held retail and financial management positions with Co-operatives in Atlantic Canada. He is a graduate of Saint Mary's University in Halifax, Nova Scotia.
Andy serves on the Board of Directors of a number of organizations including:
as President of the Board of Directors of the Canadian Co-operative Investment Fund (CCIF), the new national Co-op Development Fund in Canada.
The Board of Directors and the Executive Committee of NorWest Co-op, a Community Health Centre in Winnipeg.
Andy has a broad range of Co-operative and corporate experience on the Boards of Directors of numerous Co-operative and private sector organizations in the fields of housing, insurance, communications, transportation, finance and advocacy. Andy and his wife Paula reside in Winnipeg, Manitoba.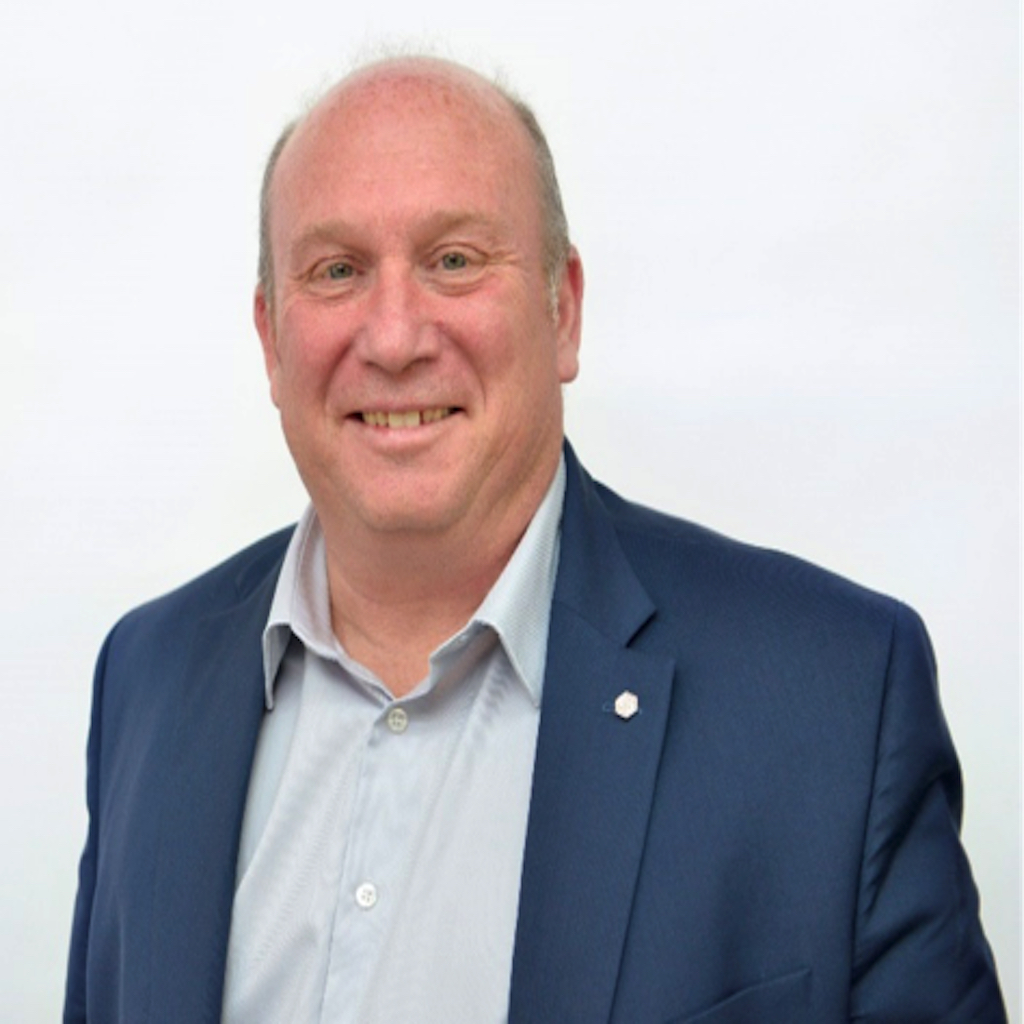 Denis Beaudry
Director
Mr. Denis Beaudry has been the Executive Director of the Caisse populaire Rideau-Vision d'Ottawa since April 2016. He is a motivated and mobilizing leader, able to make the most of his resources, in order to always exceed the Desjardins targets.
Mr. Beaudry proudly represents Desjardins Group, where he has worked since 1989. He has worked in various caisses populaires in Ontario and has held management positions there since 1996 and as a General Manager since 2008. During his career, he has managed a business credit team and a wealth management team before accepting a General Manager position at the caisse populaire de Cornwall in 2008.
He has a college diploma and a bachelor's degree in business administration, a certificate in commercial credit, and a certificate in strategic leadership.
He is a very committed citizen in the Franco-Ontarian community. Since 1996, Denis has served on several Boards of Directors, including the Board of Directors of Francoscénie, the Board of Directors of the Economic Development Assistance Corporation of Stormont & Dundas, the Board of Directors of Valoris, the Coordinating Committee of Desjardins Enterprises Ottawa and Eastern Ontario, the Board of Directors of the Fédération des Caisses Populaire de l'Ontario, the RDÉE Ontario Board of Directors and the Casselman Chamber of Commerce.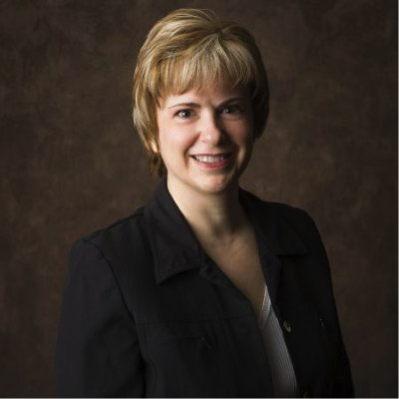 Madeleine Brillant
Director
Madeleine is the Board member representing Co-operatives and Mutuals Canada (CMC) and the Corporate Secretary of the Canadian Co-operative Investment Fund (CCIF) since August 26, 2016. In this role, she assisted with the launch of the Fund, provides governance leadership and support to the Board, and serves with CMC colleagues as the link between the Board, the Fund Manager and key stakeholders.
Madeleine is also the Director of Corporate Affairs at CMC since the inception of the organization in April 2014. Her responsibilities include governance, financial management, member engagement and organizational effectiveness. She was instrumental in developing and establishing governance, finance, compliance and risk management policies and processes within this new organization.
Before joining CMC, Madeleine was Vice-President, Corporate Affairs at Alterna Savings (a credit union) and Alterna Bank, where she worked for 14 years. Her responsibilities over that period included governance, legal, compliance, internal audit, facilities and back office. She also was the Ombudsperson, Privacy Officer, Compliance Officer and Corporate Secretary for both organizations. She was instrumental in the creation and development of Alterna Bank.
Madeleine is a Chartered Professional Accountant, CA. She graduated from the Université du Québec à Hull with a bachelor's in business administration. She is fluently bilingual.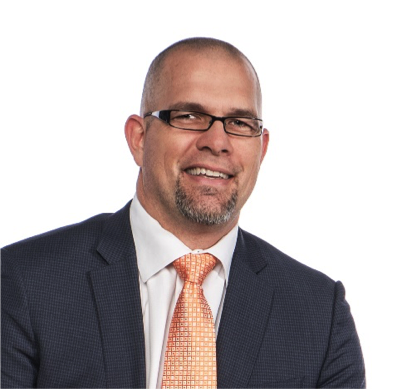 Rob Wesseling
Director
Since joining The Co-operators in 1997, Rob has held increasingly senior leadership roles within the group of companies, culminating with his appointment as President and Chief Executive Officer of The Co-operators Group Limited on December 1, 2016. From 2007 until 2016, he was Chief Operating Officer of The Sovereign General and, in November 2011, assumed the additional role of Executive Vice President, National Property and Casualty (P&C) for all P&C operations across The Co-operators group of companies.
Rob has been instrumental in leading flood resiliency efforts in Canada and engaging all levels of government, the academic community and various industries, to develop a complete solution for Canadians. In this capacity, Rob is a founding director and member of Partners for Action Advisory Board and a board member of the Institute for Catastrophic Loss Reduction.
Rob is also a board member of the International Cooperative and Mutual Insurance Federation, where he sits on the Executive Committee, and is a member of the Insurance Development Forum Steering Committee. He is also a member of the Business Council of Canada and a board member of the Canadian Co-operative Investment Fund. Rob holds a B.A. with distinction in Theoretical Mathematics and MSc. of Applied Statistics from the University of Guelph where he graduated in 1996. He obtained a Chartered Insurance Professional designation in 1999.
Rob lives with his family in Guelph, Ontario and is an active volunteer in the local community, coaching youth sport and mentoring young athletes.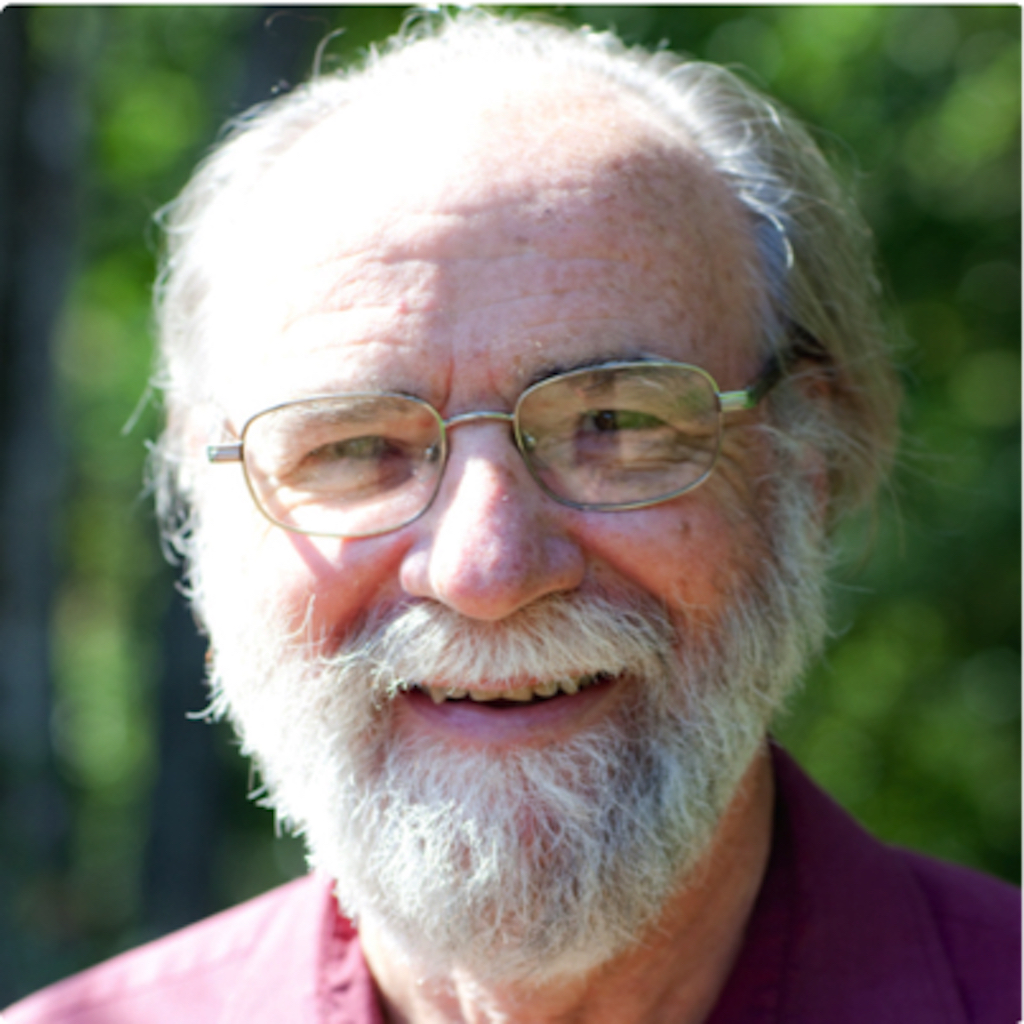 Peter Hough
Director
Peter Hough has been one of the principal proponents for the CMC-led Canadian Co-op Investment Fund. He was a member of the CCIF Task Force since its inception, then on its founding Board where he serves currently as Vice Chair.
For over 30 years, Peter has been involved in co-operative development, financing and management. He was Manager of the Community Development Co‑op of Nova Scotia, first Executive Director and later Financial Officer of the Canadian Worker Co-op Federation (CWCF), and Co-op Development Officer for Arctic Co‑operatives Limited. Peter has also served at the management level of several worker and consumer co-operatives. He served as volunteer Board President of the Canadian Community Investment Network Co-op (a network of credit unions and community finance organizations), and the Kent Consumer Co‑op. He now chairs the Boards of Sustainability Solutions Group Worker Co-op and Tatamagouche Centre and is a director of CoopZone and the Catherine Donnelly Foundation. He is an alternate delegate to The Co-operators, Atlantic region.
Peter was the Financial Officer of CWCF (from 1995 until he retired in 2015), and the Fund Manager of "Tenacity Works" the CWCF's revolving loan fund. Tenacity Works invests in new start-ups, expansions of existing co-ops and in conversions. This national Fund thrived under Peter's guidance and continues to operate today.
Peter was the team lead in developing the CoopZone distance training program for co-op developers starting in 2009 and was Course Director for its first four years.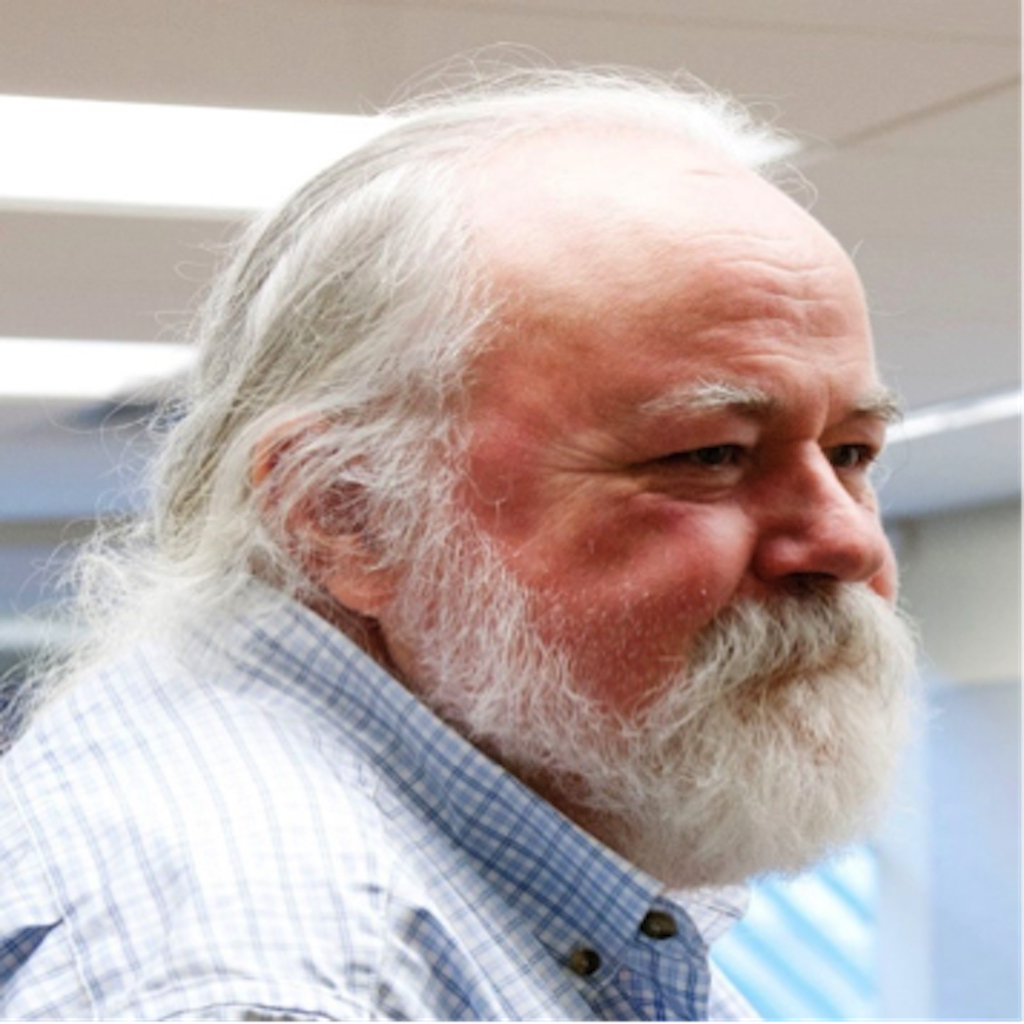 Marty Frost
Director
Marty Frost grew up on a farm in the Maritimes (PEI), and was educated at Prince of Wales College (now UPEI) and Acadia University in Wolfville, NS. His early work life was spent in banking (Halifax, Pugwash, Kentville), until he moved to BC, where his co‑op work really started. From 1979 to 1996 he was a member of CRS Workers' Co-op, serving as the GM for the last 10 years. During that time (1994 – 1996), he left to launch COHO Management Services Society, CHF/BC's property management/maintenance service.
In 1990/91 he was one of the founders of CWCF, and served on the founding initial steering committee and then the board of directors for 17 years. There, he contributed to the design and launch of Tenacity Works, CWCF's loan fund, as well as CoopZone, the National network of Cooperative Developers, and he was a strong advocate on the board for the formation of the CCIF. With CoopZone, he participated in its design and launch, development of its online training program, and regularly served as a mentor and trainer.
In 1996, he formed Devco, a worker co-op of Co-op Developers, where he was party to the development of roughly 280 cooperatives across Canada and overseas. He has served on the boards of CHF Canada, BC Cooperative Association, CCEC Credit Union, and other provincial, national and regional boards. He currently is the part-time managing director of a charitable foundation in New Westminster BC, while continuing to do his co-op development work.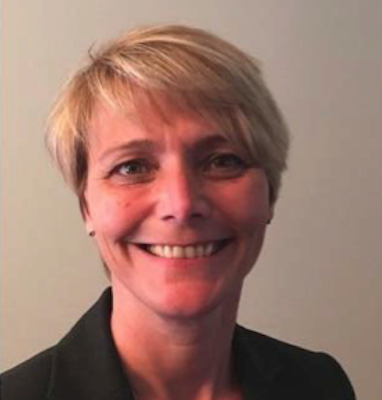 Tanya Llewellyn
Director
Tanya Llewellyn, CPA, CMA, FCUIC is the Director of Financial Performance at Affinity Credit Union, having previously served in various positions within the financial industry for the last twenty five years, and the co-operative system for the last twenty one years. In roles ranging from Business Analyst to Treasurer to VP Finance and Accounting, amongst others, Tanya has designed and developed banking systems, managed lending units, led finance, treasury and accounting functions, coordinated IFRS conversions, led the assimilation of data and reporting and valuations through multiple credit union mergers, and currently leads the strategic integration and management of subsidiary operations.
Tanya has participated on and worked extensively with a variety of corporate and volunteer boards and committees. She is currently the Chair of the Saskatchewan Provincial Advisory Committee and Member of the National Audit and Risk Committee for the Heart & Stroke Foundation of Canada, Member of the Steering Committee for Hockey Heroes Weekend and a Member of the Credit Union National Steering Committee for IFRS9.
Tanya has also served as a sessional lecturer in corporate finance at the University of Saskatchewan.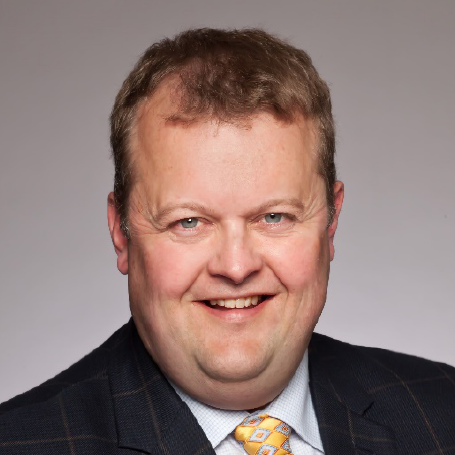 Dallas Marce
IAC Member
Dallas has a passion for the co-operative sector having spent the last 17 years within it in various capacities. Throughout his career, he has played key roles in the evolution and development of Concentra Bank building this unique business. His experience includes both transactional and oversight roles in investments and lending.
Currently he serves as the Executive Vice-President, Trust and Strategy. Accountable in this capacity for corporate strategy, the organization's strategic sales force, and the direction and repositioning of Concentra Trust, a wholly owned subsidiary.
Prior to this position, he served as Executive Vice-President, Wholesale Banking and led the majority of the asset origination and lending functions for the organization. This encompassed residential and commercial lending functions, and was the major profit generating business for the organization.
In previous capacities, Dallas was directly responsible for investing and lending functions within the organization. This involved maintaining strong liquid asset positions, repositioning assets, and assuming credit risk through corporate bonds and asset backed securities.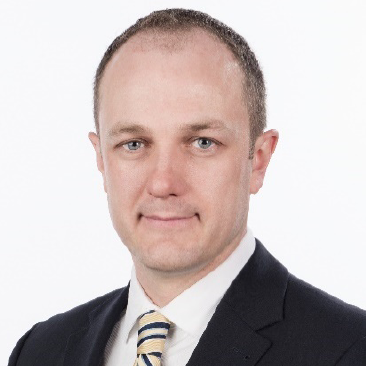 Dave Forestell
IAC Member
Since joining The Co-operators in 2009, Dave has held increasingly senior leadership roles within the finance area for the group of companies. Currently Dave is the VP, Financial Accounting Services where he is responsible for setting the strategic direction and ensuring operational success of The Co-operators shared service financial functions. Over his tenure with The Co-operators he has had a focus on financial reporting, operational accounting and financial systems. He has made significant strides in reducing operational expenses and increasing team engagement. Prior to this he worked in the auditing of manufacturing and not-for-profit sectors for PricewaterhouseCoopers.
Dave holds an Honours Bachelor of Commerce degree with distinction from McMaster University as well as a CPA, CA designation from the Institute of Chartered Professional Accountants.
Dave lives with his family in Guelph and is active in the community through involvement as the president of a local nursery school cooperative, a member of the Guelph General Hospital Board of Directors and is a Guelph Minor Soccer coach.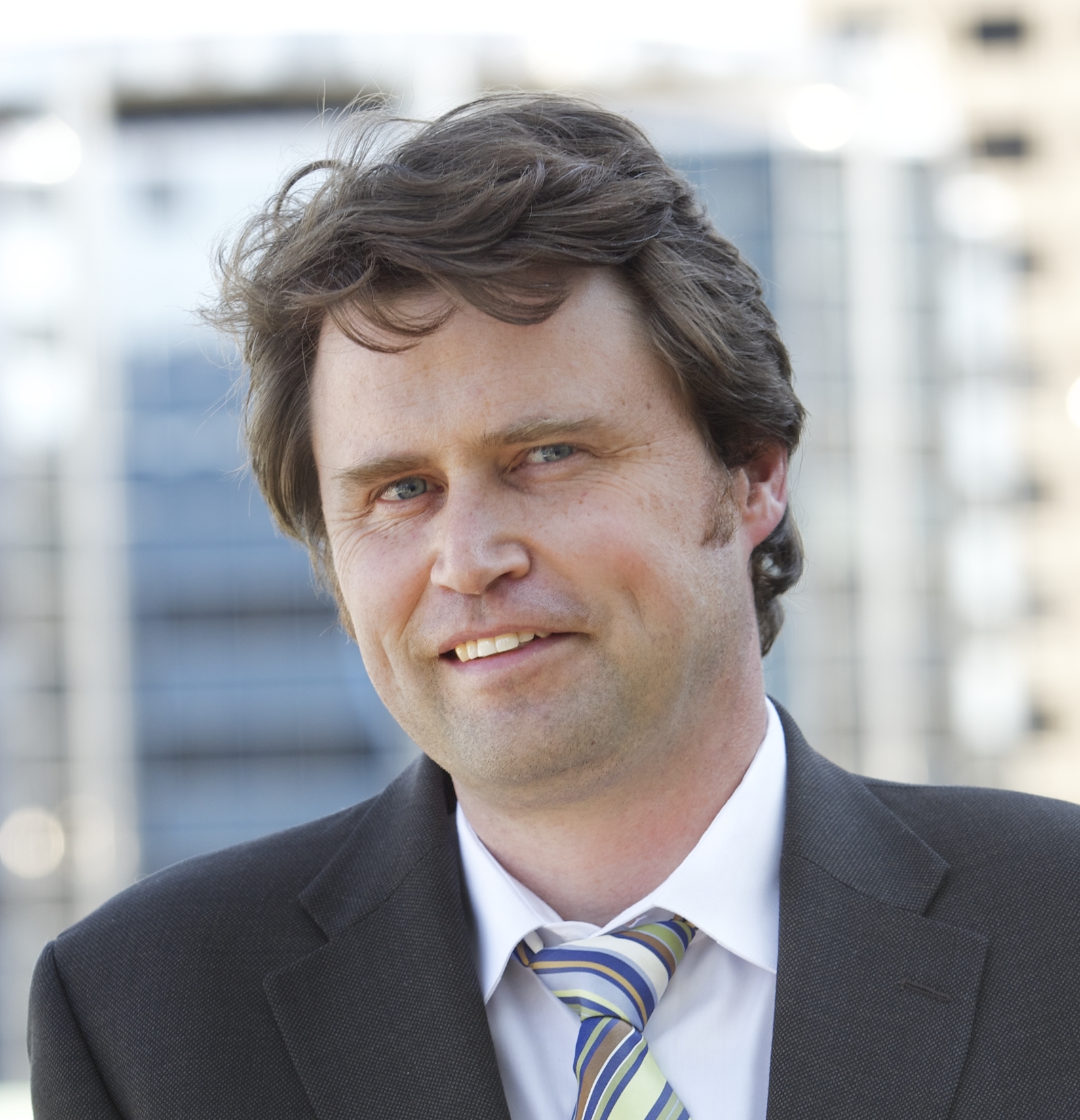 Derek Gent
IAC Member
Derek proudly leads an arms‐length Community Foundation associated with the members of Vancity Credit Union in BC. With financial assets of more than $60MM, including 200+ Donor Advised Funds and a core endowment, they model an integrated approach to asset management, while making grants, engaging in advocacy work and delivering collaborative programs with a focus on sustainable upstream development rather than aid. Building on the values, tradition and capacity of the relationship to a $25 billion, 520,000 member financial cooperative, VCF has pioneered a number of innovations in Canadian philanthropy and impact investing, with a particular strength in supporting social enterprises, community owned real estate and poverty reduction initiatives in the region.
Before joining the Foundation in 2008, Derek worked in the venture capital division of Vancity, focused on impact investing through a portfolio of social enterprises, indigenous owned ventures, alternative energy and nonprofit housing. His professional career started in microcredit with BRAC in Bangladesh, after an MBA from Queen's University, and he worked in management consulting before a variety of roles at Coast Capital Savings and then Vancity. Derek currently chairs the Public Policy Committee of Imagine Canada, an important umbrella organization representing the interests of charities and nonprofits, as well as Board roles with New Market Funds Society, Cooperators Foundation, BC Foodlands Co‐op, 312 Main Co‐op, Community Impact Real Estate Society, and as City Co‐Chair for Aga Khan Foundation. He lives in East Van with his wife of more than 30 years and their 3 school age children.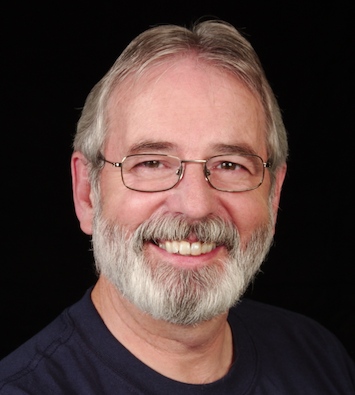 Greg O'Neill
IAC Member
Greg O'Neill has 30 years' experience in the Canadian Co-operative sector. He served as a Director and Advisor to the Canadian Worker Co-operative Federation for many years. He managed a small loan fund for worker co-operative development in Newfoundland. He has also successfully served as a developer for numerous worker co-operative enterprises and as a contributor to the BC Institute for Co-operative Studies publication "Effective Practices in Co-op Development" for writing the chapter, "Capitalization of Co-operative Development in Canada".
Greg has also had extensive experience with the multi-purpose co-operative members of Artic Co-operatives Limited. He spent 8 years as the General Manager of the Arctic Co-operative Development Fund. He also did planning for the creation of a development fund for the Fédération des Coopératives du Nouveau Québec (FCNQ).
Most recently, Greg has been working in the Canadian housing co-operative movement with the Agency for Co-operative Housing. He served as the Director of Lending and Default prevention Services. He was responsible for developing secondary financing plans for Housing Co-operatives in difficulty. He was also instrumental in developing a program for market-based housing co-operative refinancing with the Canadian Mortgage and Housing Corporation and the Co-operative Housing Federation of Canada.
The breadth of experience in a variety of Co-operative enterprises primarily in a senior role related to their financing makes Greg uniquely qualified to provide service to the Canadian Co-operative Investment Fund as a member of the Investment Advisory Committee.